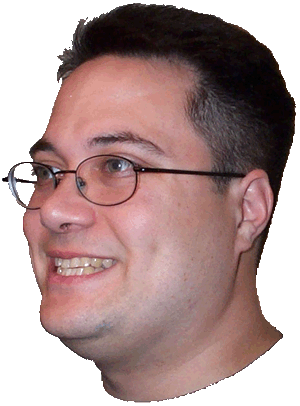 Hey, it's me
(Chronologically speaking...)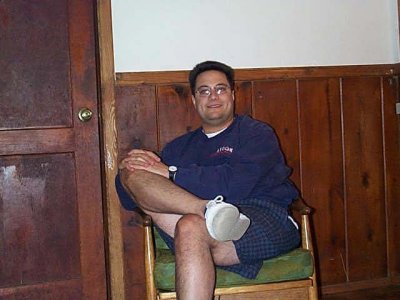 "He was born in the summer of his 27th year, coming home to a place he'd never been before".
My 27th Birthday, meeting with Erik on my move from Denver to Seattle. Started at SAFECO on the following Monday, and decided to stop in for some windsurfing first.
June 26, 1999 in Hood River, OR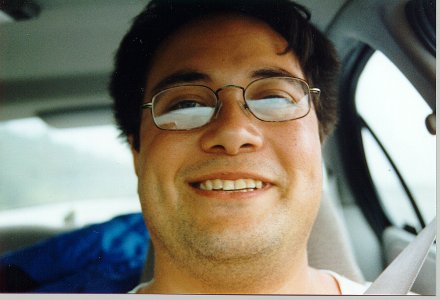 "On the road again.."
August 3, 1998 somewhere in California
(about 13,000 miles into Jimbo's Journey, and heading home)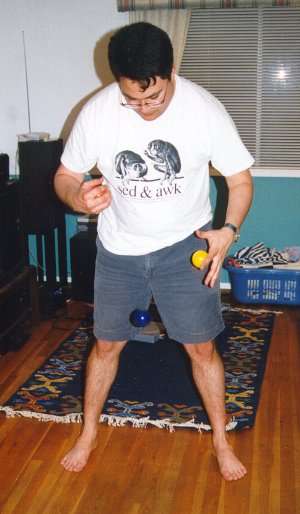 Erik and I taught most of the office to juggle this spring. Meanwhile, he and I worked on new tricks. My latest? Bounce Juggling!
Spring 1998 Chez Harris, Bellevue, WA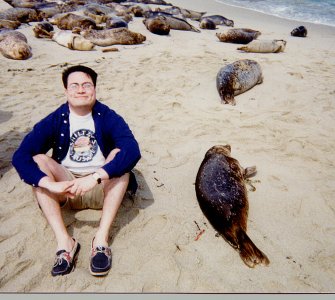 Can I keep her, Dad?
March 25, 1998 La Jolla, CA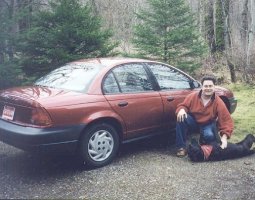 Bandit just loves getting her tummy scratched.
February 23, 1997 Bellingham, WA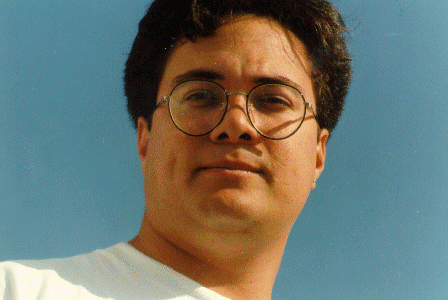 Are you looking at me? Spring 1995, sailing on Puget Sound.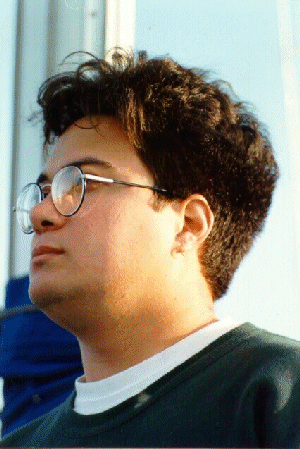 The sailor studies the sea to find answers. Spring 1994 on Puget Sound.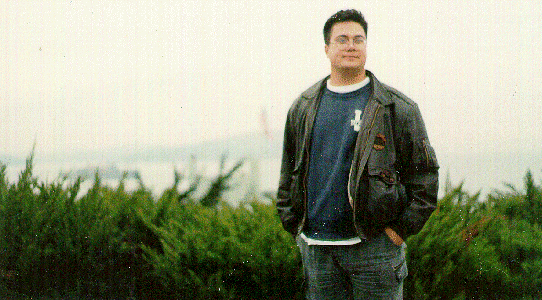 The island, like his memories, of Alcatraz fading behind him, a young Mr. Harris looks off with confidence into the uncertain future. Thanksgiving 1993, San Francisco, CA.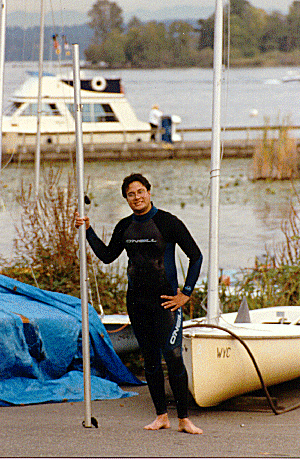 The hunter and his trophy. Fall 1993 at the WAC.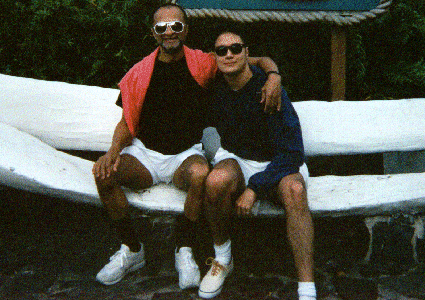 One of my Dad's favorite pictures of us together, because I look short in it. December 1991 at Sea World, Miami.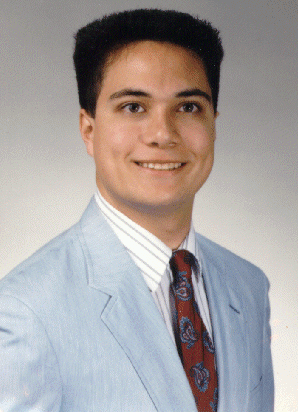 Was this taken in 1990, or 1950? Senior (in college) picture. November 1990.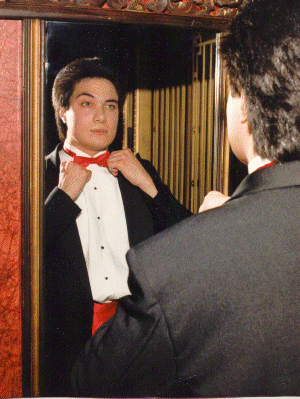 Martini, dry, shaken, not stirred. January 1990 at the Red Rose Ball.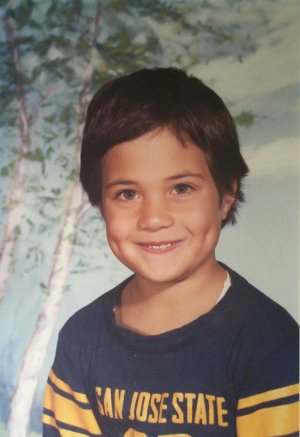 Third grade, Snow Elementary School, Middletown, CT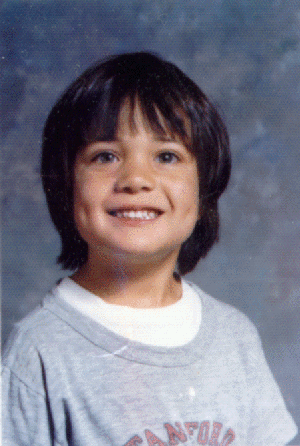 Kindergarten. Definitely my best school picture ever.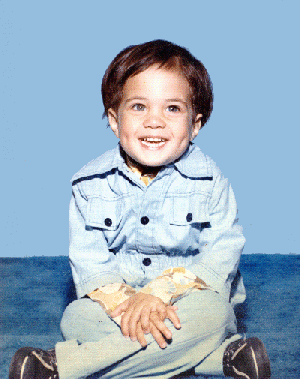 I was three, I was a ham. I'm not three anymore. I'm still a ham.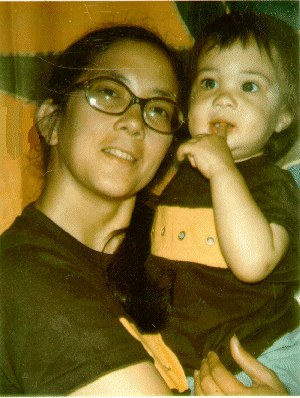 One of the only existing pictures of me and my Mom together. August 4, 1973, "Wearing our 'twin' shirts".


Back to shameless self-indulgence.
This page has been accessed
times since March 26, 1997.
&copy1997 Jimbo S. Harris