I don't know if it's art
(but I like it)



Plum, Orchid, Bamboo, Chrysanthemum
Set of new ceramic tiles, tricolor glaze has
been used since the Tang Dynasty.
Ceramic, 43"Hx16"W each.
Bought in Beijing, China, May 2002.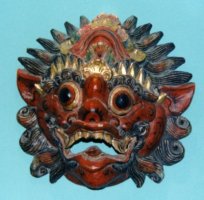 Ceremonial Demon Mask from Bali
Wood, gold leaf accents, Approx. 15" dia.
Gift from Dad, Christmas 1991.



African Mask from Ghana(?)
Wood, Approx. 24" long.
I bought this in January 1998 on Capitol Hill in Seattle.



African Mother Sculpture from (?)
Wood, Approximately 12" tall
Gift from Dad, Christmas 1997.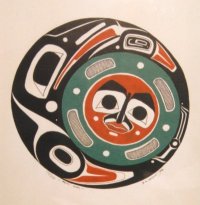 "Raven Moon" by D.M. Dennis, 1992 150/250
Bought it in Seattle, March 1998.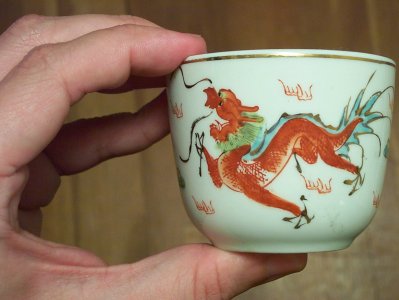 Porcelain tea cup (I have 2), "made in China"
Gift from Tutu, Christmas 1989.




Guan Yin holding a lotus, with a dragon at her feet.
Really intricate detail on this piece. The dragon's teeth are sharp!
Porcelain, approximately 12" tall
Gift from Dad, Christmas 1999.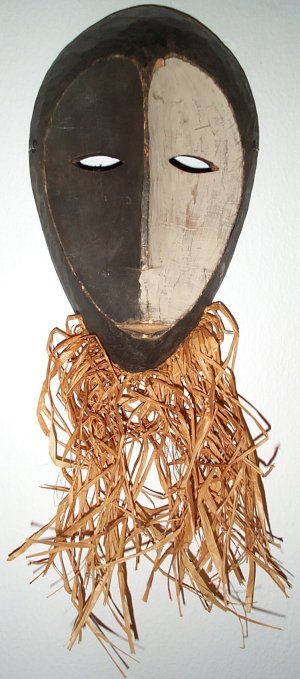 Lega Spirit Mask
Bought it in Boston, MA in July 1998 during my road trip.

Three views of the larger of my two Bamana Marka masks
Brass and Wood, approximately 20" long
Bought it in Pioneer Square, Seattle, Labor Day weekend 1999

Two views of African "Bird" mask from (?); it has a *great* profile
Wood, approximately 24" long
Bought it in Pioneer Square, Seattle, Labor Day weekend 1999



African "Moon" mask from Mali(?)
Wood, Beads, Shells, and Brass inlay approximately 18" diameter
Bought it in Pioneer Square, Seattle, Labor Day weekend 1999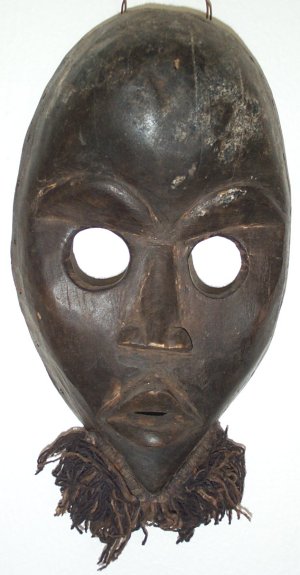 Dan Bearded mask
Wood, cotton threads approximately 12" long
Bought it in Pioneer Square, Seattle, Labor Day weekend 1999

Little Mask from (?)
Wood approximately 6" long
Bought it in Thrift Shop, Downtown Seattle, September 1999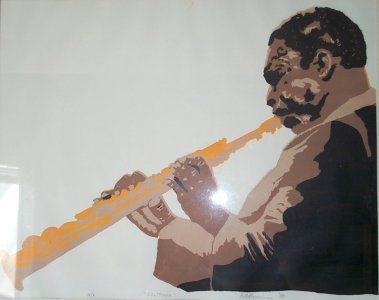 "Coltrane" by W. A. Harris, 1988 Artist's Proof
Silkscreen, approximately 20"x30"
Gift from the Artist, during my road trip, July 1998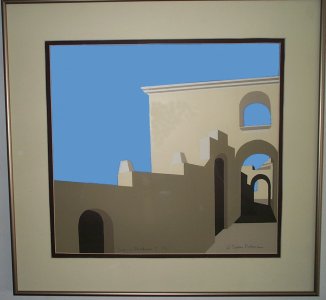 Sun And Shadow I, by Gwen Peterson (date unknown)
Silkscreen, approximately 20"x20"
Bought it in Santa Fe, NM, from the Artist, during my road trip, July 30, 1998.


shameless self-indulgence.
This page has been accessed
times since March 26, 1997.
&copy1997 Jimbo S. Harris